As a young and energic eCommerce platform helping brands to promote their product online, the company expand their business from just sales to fulfillment. To ensure the best customer experience, the company look for Logflows eCommerce portal and TMS.
Pain points
1. Make use of subcontractors makes the quality control very painful.
2. The sales volume is unpredictable, so the capacity planning of the truck resource is difficult.
Challenge
The eCommerce platform was experiencing a significant growth and it comes along the increased demand from customers for real-time information about their orders,
While these customer expectations are being increasingly common, the platform faces challenges when asking their subcontractors and the drivers to follow the Standard Operation Procedure (SOPs) which involved the phone call before delivery, take picture of the product in case of any damage, reschedule the delivery in case the 1st delivery attempting is not success. But without any system to support, they find the subcontractor management is extremely difficult and, in worst, districted them from focusing on their core business – online sales and promotion campaign.
Solution
To become the most customer-centric eCommerce platform in Hong Kong, they make use of LOGFLOWS Customer portal and TMS. The portal is dedicated for their VIP customers who can place booking, check order status and download ePOD themselves with their own login.

The TMS is a full-featured transportation and ordering system for their subcontractors and drivers to follow their daily orders and pre-defined work process.
1. SaaS TMS charges on monthly basis; modules of the system are implemented by phases
2. Well defined workflow that client can apply immediately and adopt to the best practice in the market.
---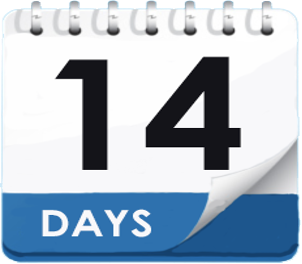 95%
of the customers say that their fulfillment service is above the market standard
80%
of the drivers provide position feedback on the system usage survey
Results
After understanding the expectation from client, it took Logflows team only 14 days to onboard the two subcontractors and their 68 drivers. The SOPs are setup on customer and project level which make the mobile app usage by the truck drivers very easy.
ENHANCE CUSTOMER EXPERIENCE

Customers receive phone calls before delivery and SMS are sent to their designated phone numbers to inform the delivery status. VIP customer even has their login to draw delivery report and download the delivery document.

SIMPLIFY THE OPERATION WORKFLOW

SOP, agreed freight rates, proof of delivery, monthly payable statement, driver profiles are all ready in Logflows TMS and the subcontractor portal. The orders flow on a pre-defined logic and the subcontractors' rates are calculated automatically. 80% of the manual works are eliminated.

STRENGTHEN THE TRUST WITH SUBCONTRACTORS

No more argument on the number of orders handled and the on-time performance because the order reconciliation and the KPI reports are draw automatically on the system. Both eCommerce platform and the carriers are now on the same page and share the same set of data.