A top retail chain introduced the eCommerce online sales platform in 2020 and the number of delivery order alongside the purchase order increased significantly. Considering the vast number of delivery order, the retailers built up their fulfilment centres to condense their inbound and last-mile LTL freight. Apart from the physical movement pressure, the client found out that they need systems to keep their logistics efficiency.
Pain points
1. The sudden increase of inbound truck congests the loading bay of the distribution center
2. Lack of KPI measurement on the subcontractors
Challenge
The retail group's strategy aimed to streamline their vendor network by establish a new cross dock distribution center to execute consolidation opportunities. One of the major headaches with inbound shipments coming into a distribution is the dock congestion that occurs. The huge number of inbound shipments from vendors runs the risk of mistake on shipment damage and mishandling.
The last-mile distribution which combines the orders of store delivery and home delivery making the truck planning decision complicated and the truck load efficient dropped. What worst is the engagement of new subcontractors who take care of the home delivery had no commitment making the customer experience bad.
Solution
Logflows offers three modules for the retailer group:
The LOGFLOWS Q: the driver loading bay reservation and ticketing system;
The LOGFLOWS TMS+: The control tower panel to monitor the inbound and outbound volume and measure the performance of the subcontractors in one platform;
1. The driver loading bay reservation system is ready-to-use with both web application for warehouse control and mobile app for drivers.
2. The TMS opens the opportunities to introduce the new, strategic carrier mix to service the store and home delivery. The KPI measurement are standardized.
---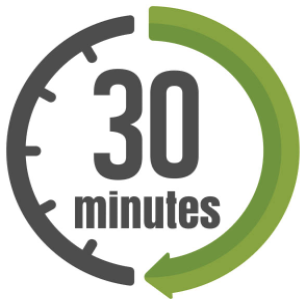 Results
The first target of the project from the retail group is to reduce the average waiting time of the truck from 2hours to 1hour. Yet after 3months of system implementation, the average waiting time reduced to 30mins only.
INCREASE THE NETWORK VISIBILITY

By using Logflows TMS+ for their own logistics team and the external (new) truckers, the distribution visibility and drivers' performance are well improved. The system defines the workflow for both internal and external parties.

ROOM TO REDUCE THE LOGISTICS COST

The consolidation of inbound and outbound orders by one cross-docking DC could reduce the transportation cost.

AGILE APPROACH THAT CAN REPLICATE TO REGION EASILY

Logflows TMS and other modules are all on subscription and cloud-based; the agile system approach allows both small and large companies, no matter local or regional based, could implement the system fast. The same logistics improvement strategy can be easily replicated.